Images Come Alive
Qmage represents a revolution in digital imagery that will change the way images are viewed and experienced.
The patented Qmage technology allows a single image to contain video, audio, text, ecommerce links, augmented reality and more; all securely hosted on the Qmage platform.
Qmage will also use blockchain technology and tokens to authenticate and reward users and vendors.
ALL THIS TOGETHER MAY BE THE BIGGEST CHANGE IN IMAGES SINCE COLOR WAS INTRODUCED TO PHOTOGRAPHY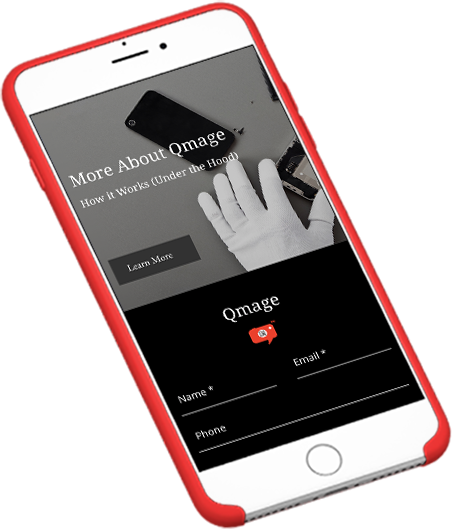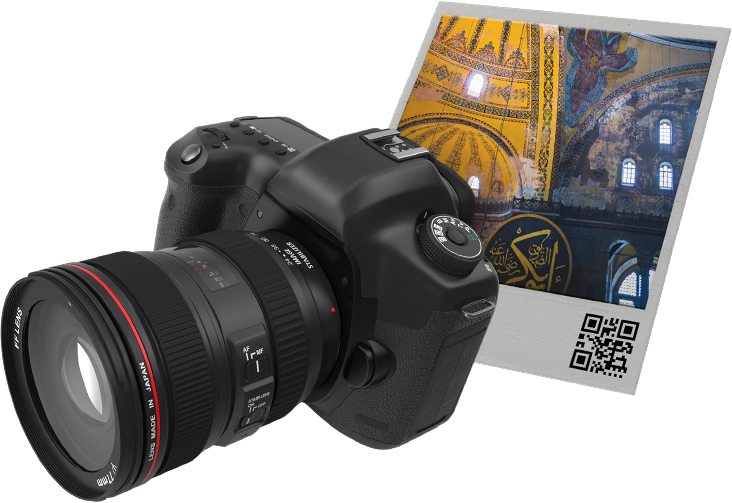 HIGHLIGHTS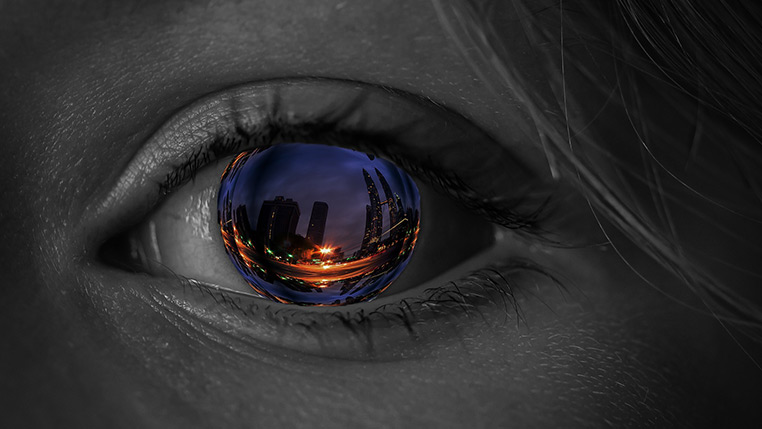 Over a trillion images are captured worldwide each year and the number of mobile devices in use currently exceeds 7 billion.
The company's monetization strategy leverages multiple revenue sources including sales to companies, advertising revenue and ecommerce purchases.
Qmage founder Leigh Rothschild is one of the most prolific inventors in the United States with a long history of successful ventures including several IPOs.
Qmage intends to follow this with a token offering and an IPO to bring further liquidity to investors.
WE ARE OFFERING A DISCOUNTED SHARE PRICE TO EARLY INVESTORS ON A FIRST COME, FIRST SERVED BASIS. INVEST NOW TO LOCK YOUR POSITION AT THE CURRENT DISCOUNTED SHARE PRICE OF $1.55
THE QMAGE EXPERIENCE
Below is an example of a Qmage. By clicking on the image, you are able to access an audio file, a video file, text, and a link. All of this technology is patented with multiple issued patents and patents pending. Qmage can be used and monetized in many ways.CLICK THE QMAGE >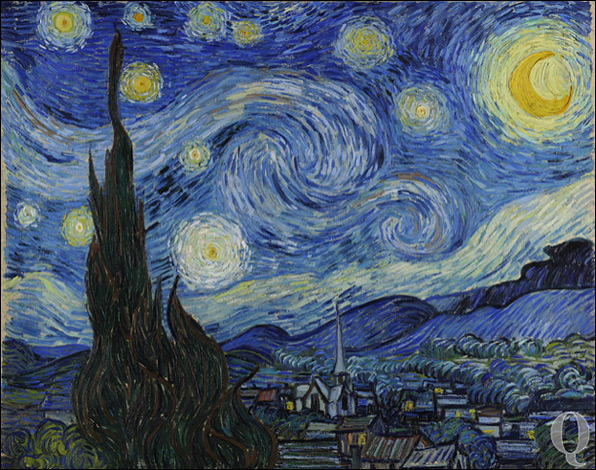 MARKET OPPORTUNITY
INFOTRENDS estimates that 1.2 trillion images were captured in 2017. The opportunity to establish a massive user base that can be monetized through advertising and other revenue sources is immense.
REVENUE STREAMS
The Qmage user base will be monetized through multiple revenue streams:
Advertisers who wish to market to users based on the detailed metadata collected from Qmage images.
Businesses wanting to run customized Qmage marketing campaigns to increase customer engagement.
Customers utilizing Qmage for ecommerce purchases.
EXPERIENCED LEADERSHIP
Our Founder and CEO, Leigh Rothschild is one of the most prolific inventors in the United States. He has licensed and sold patents to many Fortune 100 companies, including Apple and Intellectual Ventures. His technology s in use in most major automotive companies, retailers, digital imaging companies and many more. When you are issued a digital receipt, or share GPS addresses from a car to mobile phone, even scanning QR codes, you are utilizing technology invented and patented by Rothschild.
THE QMAGE PLATFORM
There will be a free Qmage IOS and Android app. Once a picture is taken, key image data about the photo is automatically added. Users will then be able to add video, audio, text and links to the image. The Qmage image is automatically uploaded to the secure Qmage platform. Search functionality is provided to both the mobile device or desktop, allowing all users to build a secure visual library which can be accessed whenever they want.
COMPETITIVE ADVANTAGE
Qmage's numerous patents and trademarks protect its technology. Our experienced management have the skills to navigate the world of IP. The management team has the experience to navigate the tricky world of IP and Qmage has spent more than two years building out its technology platform.
HOW IT WORKS
Here's a list of some key features and benefits included with the Qmage technology:
MOBILE APPLICATION01
Qmage will be used as a mobile application for taking pictures and can also be used as a desktop application with complete search functionality for the stored images.
DIGITAL TO PHYSICAL02
Qmages can be both digital images stored on the internet or physical images containing scannable symbology. Whether digital or physical Qmage will be used and monetized with partnerships in various industries such as real estate, mess retailing, and many others.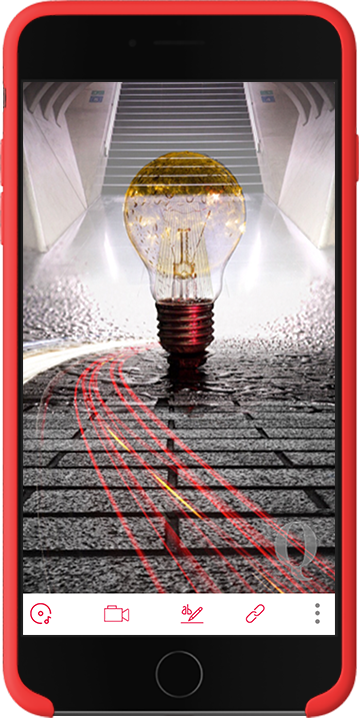 MOST POWERFUL METADATA SEARCH03
A Qmage image will automatically store more metadata on the image than any other app has ever stored. This metadata collection is what will allow Qmage to eventually become a potential advertising powerhouse.
It will also allow multi field searching meaning searching for pictures that match several criteria simultaneously such as owner, location, time, camera settings, weather conditions, and more. This is a major differentiating factor for Qmage.
CONTENT RICH IMAGES04
With the Qmage free app users can easily take pictures, add audio, video, text, ecommerce, and hyperlinks to the image, and store the image in the Qmage color. The image can be emailed to another person, uploaded to a website, or printed. When a user scans the image with the Qmage app they can access any of the information that was stored with the image.
ENHANCING INDUSTRIES
BY ENHANCING COMMUNICATION IN SEVERAL INDUSTRIES QMAGE HAS MULTIPLE REVENUE AND PARTNERSHIP OPPORTUNITITES INCLUDING:

REAL ESTATE
A single printed or digital image can contain a video or a tour of a house, along with listing information and a link to the real estate agent. Attach a scannable Qmage image to real estate brochures, signs, and websites so that potential buyers can scan and learn all the information they need.

ANCESTRY
Post your image and tell your story to future generations. Easily create profiles which securely include video and important information such as any official records all connected to a single Qmage image.

AUTOMOTIVE
With the Qmage technology, a car or a boat dealer can attach videos, ecommerce links and vehicle information to a single photo. The dealer can also email these images to any interested buyer.

JOB SEARCH
Make your online resume stand out with a Qmage image. When accessed that image can include an intro video, a short resume, and your LinkedIn or other contact information.

MEDIA
Scan a photograph while reading your favorite magazine or newspaper and get a whole lot more information including a video or audio on the image. If there's an iconic news photograph you find and want to hang upon your wall, or maybe your child made the sports page of your newspaper and you want to get an image blown up, simply click on the image to access a link to purchase the rights to the photo.

MEDICAL
Create Images that securely store all relevant information tied to a single image and also tie that image to the blockchain for authenticity. The same technology could bring Qmage tech to ID cards as well.

PHOTO PRINTING
There are numerous photo printing sites and stores currently offering prints to users. Imagine the power of adding Qmage codes to these professionally printed photos, allowing the printing sites to upsell the full image experience.

RETAIL (CLOTHING)
Qmage creates a wealth of cross selling opportunities for stores. For example by attaching a scannable image code to a suit the retailer can easily recommend shirt and tie combinations to match the suit. With the use of Augmented Reality (coming soon) Qmage can show how the garment will look on you. These cross selling and AR opportunities are available with any type of retail stores. Imagine scanning the Qmage code on a couch and seeing through AR how it would look in your living room or getting a recommendation on an end table to go with the couch. The possibilities for Qmage and retail are endless.

ART
Imagine you own an art gallery or you are an artist trying to sell your work. You can easily capture your artwork with the Qmage app, add video or audio to the piece, plus an ecommerce link to allow a buyer to purchase the art. When a buyer sees your work, even if the gallery is closed and the buyer is looking through the window, they can receive complete information on the art and then have the opportunity to purchase. Qmage can become the art gallery's best sales person.
INVEST IN QMAGE
WE ARE OFFERING A MINIMUM INVESTMENT OF $1000, WITH A GOAL TO RAISE UP TO $1.5 MILLION. IF YOU ARE INTERESTED IN JOINING, PLEASE CLICK THE 'INVEST NOW' BUTTON. THERE ARE SEVERAL INVESTMENT LEVELS BEING OFFERED BETWEEN $1.50 AND $2.00 PER SHARE. IT IS BEING OFFERED ON A FIRST COME, FIRST SERVED BASIS.INVEST NOWREVIEW OUR PPM$15M
PER OFFERING VALUATION$1.5M
TARGET CAPITAL RAISE$1,000
MINIMUM INVESTMENT$1.50-$2.00
PRICE PER SHARE
QMAGE TIMELINE
SOMETIMES THE BEST WAY TO SEE WHERE YOU'RE GOING IS TO LOOK BACK AT WHERE YOU'VE BEEN. THE QMAGE STORY BEGAN IN 2000 AND HAS INCREMENTALLY GROWN TO WHERE IT IS NOW.
AUGUST 2000
Rothschild invents and holds first patents on symbology connecting to the internet. This technology lays the groundwork for displaying information tied to symbology (including QR code recognition) over the internet. This revolutionary technology is now utilized all over the world and most, if not every, industry.
NOVEMBER 2000
The US adopts the camera phone trend with the introduction of the Sanyo SCP-5300 camera phone with Sprint. It is now estimated that there are more than 4.4 Billion camera phones worldwide.
AUGUST 2000
Rothschild conceptualizes technology that allows for embedding of symbology in images and files patents for this new technology. These patents are core to what Qmage is today. The patents are granted in November of 2008.
SEPTEMBER 2015
Inspired by the new hardware available, Rothschild begins work on Qmage, starting with developing its basic functionality, design and user interface.
JUNE 2016
After incubating and developing his concepts for Qmage, Rothschild commences programming on the design spec and technology. Rothschild hires and works with an outside programming group.
JULY 2016
Chris Medina joins the Qmage team as Director of Operations and immediately sets out improving the day to day operations, streamlining communication with the programming group and other external sources.
JANUARY 2017
Qmage successfully completes development of new and exciting technology that allows the embedding of symbology into digital images and the registering of the images into a cloud-based server.
MAY 2017
Qmage LLC is formed as a Texas limited liability company.
JUNE 2017
Trademark application for QMAGE filed with United States Patent and Trademark office. The trademark application has been allowed by the USPTO and will be registered shortly after the launch of the Qmage application.
SEPTEMBER 2017
Qmage completes programming of user interface programming, which includes camera capture module.
– Adam Diamond (General Counsel) and Scott Breitkopf (Chief Financial Officer) join the Qmage team. They have both been instrumental in preparing Qmage for the launch of the mobile application and the public offering.
– Qmage retains KL GATES to represent it in a public offering and to ensure that Qmage is incompliance with all security regulations.
DECEMBER 2017
Qmage develops Qmage images that can be stored on the internet and transmitted digitally anywhere in the world. In preparation for the offering, Qmage, LLC is converted to Qmage, Inc. a Delaware Corporation.
JANUARY 2018
Qmage hires Manhattan Street Capital as a financial advisor due to their invaluable knowledge and experience with helping other technology start-ups navigate initial investments.
MARCH 2018
Qmage develops unique Qmage symbology to be embedded in the Qmage printed images.
JUNE 2018
Qmage prepares for its Reg D and Reg S online offerings.
MANAGEMENT
LEARN ABOUT THE COMPANY'S EXPERIENCED MANAGEMENT THROUGH THE POWER OF QMAGE. SIMPLY CLICK ON THE IMAGE FOR FULL BIOS.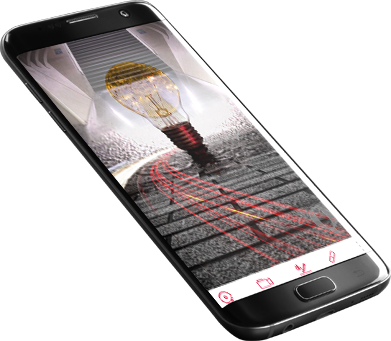 Leigh Rothschild
Founder & CEO

Chris Medina
Director of Operations

Scott Breitkopf
Chief Financial Officer

Valerie Belliveau
Project Manager, Lead Marketing & Business Development

Adam Diamond
General Counsel

Sai Thirumalashetti
Director Of Information TechnologyINVEST NOW