Invest in water conservation while maintaining beautiful landscapes
Skydrop™: Investment Opportunity
Skydrop™ is offering the public an opportunity to become part of the Skydrop™ family by investing in the future of water conservation and smart home technology with a minimum investment of $300. The capital raised would be used to develop two key additional products, Skydrop Link & Flow which integrates into smart home platforms. Unique to Skydrop is that it's expandable capabilities into lighting , fertilization, pool, and other outdoor automated systems.
What is Skydrop™
Skydrop™ Smart Sprinkler Controller – is a cloud-based integrated interface that uses real-time, neighborhood-level weather data along with detailed zone settings, to dynamically adjust the duration and frequency of water cycles.
The Smart Home Market
The smart home industry has rapidly evolved over the past 10 years with technology advances made in connecting smart devices with thermostats, lighting, cameras, TVs, and more. Valued at $20 billion, the smart home market is projected to reach $58 billion by 2020. While most smart technology advancements have been made within the home, the outdoor home is largely on the forefront of where the smart indoor home sector was a few years ago when Nest was acquired by Google for $3.2 billion in 2014.
Need for Water Conservation
With an estimated 100 million people in the U.S. experiencing drought conditions many states, municipalities, and water districts have been tasked with mandates to reduce water usage. Set watering schedules combined with improper watering techniques are responsible for up to 50% of the landscape water wasted and add up to 30% to the water bill.
With Skydrop's smart controller, tests have shown an average reduction in water usage of 35%. As a result, the EPA issued Skydrop™ smart controller the Water Sense Certification, which guarantees a minimum of 20% water usage reduction.
Why Invest in Skydrop™
Skydrop's research and development efforts have resulted in a portfolio of intellectual property with additional patent application to be filed with successive product roll-outs.
Intellectual Property
2 utility patents awarded in the U.S.
20 utility patents pending in the U.S.
1 design patent pending in the U.S.
2 provisional Patent applications in the U.S.
13 International (PTC) patents
U.S. and International Registered Trademark
Market Size
45 Million Sprinkler Controllers in U.S.
Landscaping Services – $76B
Garden Store / Plant Growing – $53B
Property Management – $58B
Smart Home – $20B (to grow to $58B by 2020)
Strategic Partnership
Skydrop entered a 5-year partnership with Just Energy Group (JE) in 2017. Partnership highlights include:
Just Energy operates in 20 markets throughout US and Canada
Residential customer base of 2 million customers
Leader in the retail energy space & other verticles
Key Features
Reduces water bill on average of 35%
Proprietary algorithms
Designed to further control outdoor automation
Integrateable with top Smart Home automation products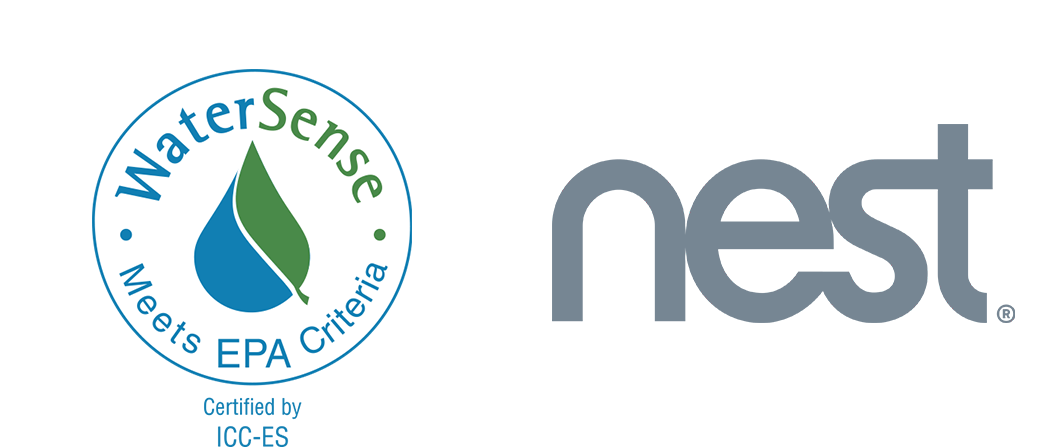 The Smart Way To Water
Skydrop™ checks local weather stations hourly for real-time weather data specific to your yard. Never water when it's raining again.
Easily Installs on Your Existing System
Push-in connectors, automatic valve sensors, and easy-to-read LCD screen gets you up and running in no time.
Intelligent Integration
Super smart tech for your lawn and your life – Integrates with hundreds of devices through IFTTT, Nest, Alexa, Echo, and more!
Sprinklers + Home Automation
About the Technology
Skydrop™ was designed for smart, responsible, environmentally-conscious homeowners and professionals who are passionate about a gorgeous lawn that will make all the neighbors green with envy… but not as green as your lawn.
Using adaptive algorithms to generate custom and dynamic watering schedules from your weather data, Skydrop™ automatically determines the optimal watering schedule for each one of your lawn's zones. Skydrop™ adjusts watering cycles, duration and frequency to keep your yard healthy in any weather condition. It does all the work for you! Skydrop maximizes water conservation while maintaining beautiful landscapes. This sleek, compact device also calculates the moisture in your soil and knows how much water a landscape is losing, and when.
Set each zone according to soil type, plant type, sprinkler type, slope and shape. This allows you to water deeply and infrequently while using less water to maintain healthy root growth — the key to a thicker, greener lawn.
Skydrop™ does it all. Automatically. So you don't have to. Welcome to a more intelligent way of watering.
Self Regulation
Skydrop customizes watering based on current local weather to make sure your lawn and garden get exactly the water they need, across each unique zone.
Quick & Painless Install
Connects to your existing sprinkler system wiring and location. Get up and running in minutes.
WiFi Connected Intelligence
Monitor and manage watering from your computer, smartphone or tablet, or from the controller itself. No matter where you are, you're in control.
Make Your Outdoors Great
From your lawn to the vegetable garden to the flower beds: Make your outdoors great so that you can spend less time tending them and more time enjoying them.
Use of Proceeds
Link & Flow Development
Link and Flow development expands the system well beyond current maximum zone capacity. This will enable us to provide water savings for larger commercial facilities as well as allowing us facilitate use of the link capability in connecting our system with lighting, pool, security, fertilizer and more outdoor automated systems.
Inventory
With a growing sector in smart home technology, proceeds will be used to fulfill our current demand of Skydrop products as well as the new inventory of Link and Flow products.
Operational Expenses
Grow our current team to fulfill a variety of internal positions that will be needed to facilitate growth such as sales, marketing, Customer Service, and other administrative roles.
Integrations
Integrations into smart home platforms, Apple home kit, google assistant, Alexa, Vivint, Control4, Savant, Xfinity, and Alarm.com. Integrations are becoming an integral part of today technology and are a sought after feature in most home automation systems.
Breakdown of Proceeds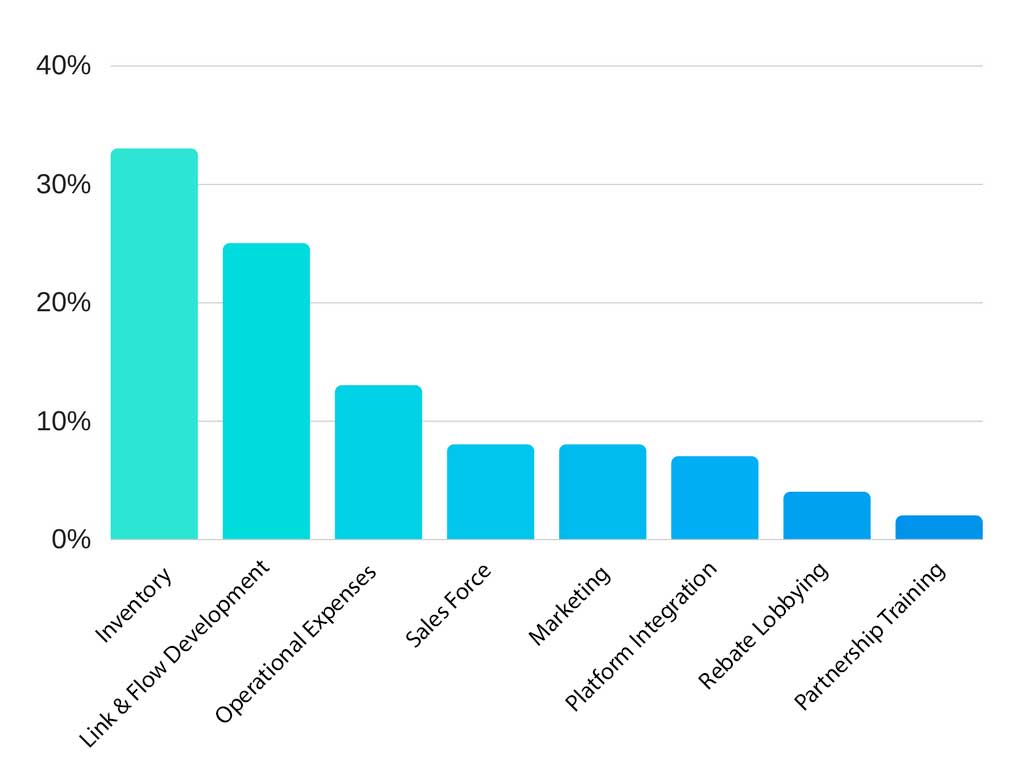 Meet the Skydrop Team
Brandon Kennedy
CEO / Partner
Brandon Is the CEO of Skydrop, Bringing over a decade of executive leadership roles in the Home Automation/Security and Solar space. He was instrumental in helping grow Pinnacle Security from startup to (at the time) the 5th largest Security company in the US before being acquired by Protection 1 in 2013 where he stayed on to oversee the residential sales channel for 3 years before coming to Skydrop.
Bart Brockbank
CFO/Partner
Bart is the CFO/partner of Skydrop. Bringing 20 years of business finance experience. He is a co-founder of R2R Ventures, having led several investments in small to mid size businesses along with Commercial and Residential real estate developments. Prior to R2R, he worked at KPMG for 10 years handling Mergers and Acquisitions.
Chad Christofferson
Chairman/Partner
Chad is the Chairman of the Board. He is a co-founder and principle of R2R Ventures, investing and advising in small to mid size businesses and real estate developments since 2008. He was previously the Founder of Pinnacle Security where he grew the company from a startup to become 5th largest company in the US at the time and being acquired by Golden Gate Capital in 2008.
Matt Romney
VP of Engineering
Matt Romney leads the electrical engineering design efforts at Skydrop. He brings with him nearly 20 years of in-depth circuit design experience ranging from wireless integrated circuit design in SiGe and CMOS technologies, GaAs power amplifier design, MMIC design for military radar applications, and RF board level work.
Dan Wilson
Director of Software Engineering
Has been architecting software since the beginning of the internet age with stops at industry titans like PeopleSoft, Novell, Omniture and Adobe.
Brett Thomas
Director of Marketing
Over a decade of experience taking startups and brick and mortar companies to the next level with his managerial, marketing, and ecommerce experience.
Hyrum Weibling
VP of Technical Operations
15+ years of proven executive managerial oversight with installation campaigns resulting in 100's of thousands of low voltage devices and products professionally installed at a low creation cost and high yield of return. Product consulted for 2 Fortune 500 companies, one of which is a top 100 company.
Spencer Oberan
VP of Sales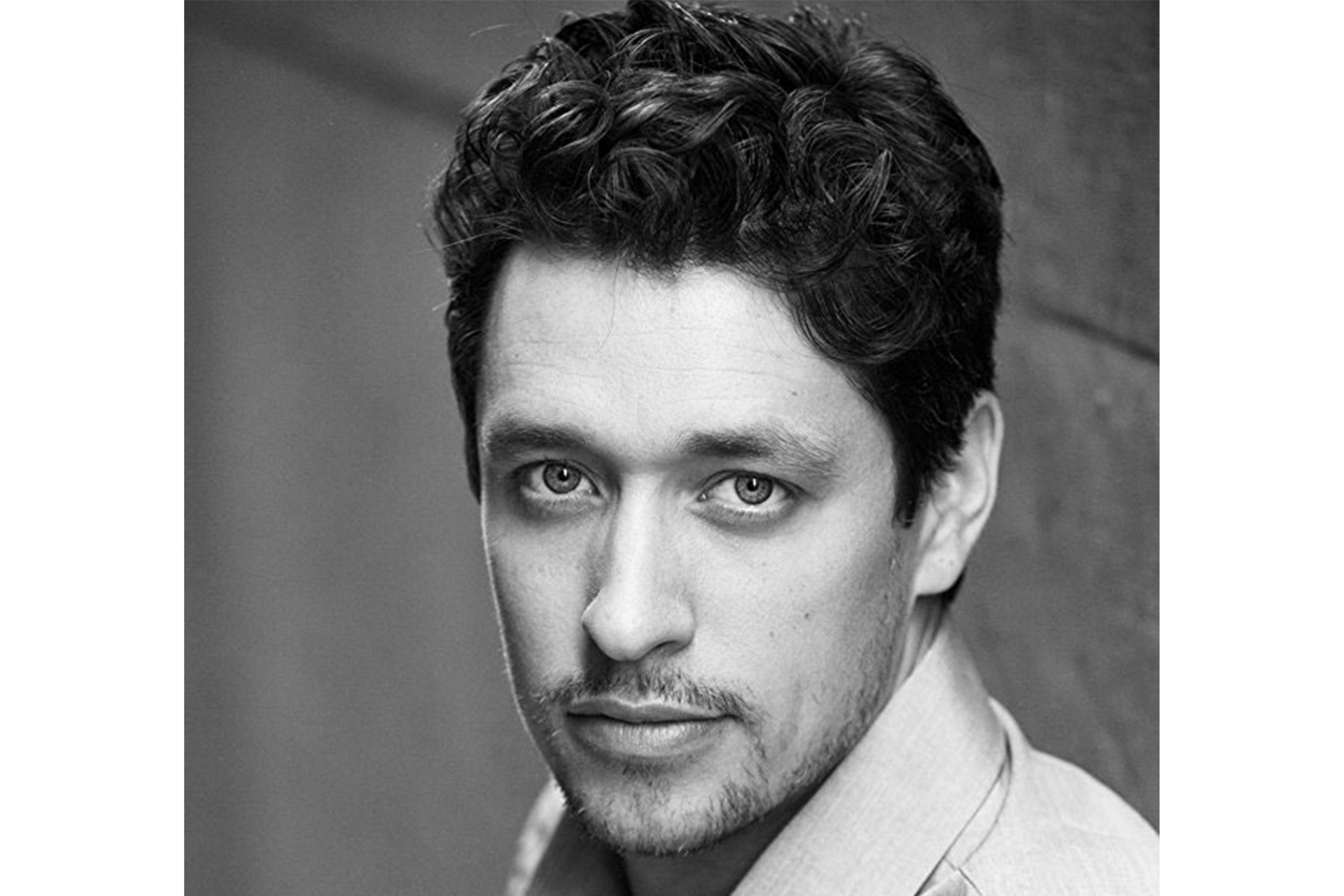 Over a decade of relevant leadership, sales, marketing & operations experience with startups breaking into emerging markets in the energy, sustainability and home automation spaces.
Cory Pulsipher
COO
Cory is the COO of Skydrop. Brings over a decade of Executive Operational Experience. Prior to Skydrop, He was the VP of Residential operations at Protection 1 for 3 years, overseeing the process of account creation, marketing, and sales operational tools. He held the same position at Pinnacle Security for 5 years prior to the acquisition by Protection 1.
Risks & Disclosures
Component availability and wholesale inventory price increasing, overseas conflicts creating constraint in availability of components