The Arcimoto Reg A+IPO to the NASDAQ has completed, having raised $19 million and is no longer accepting new investments.
Our mission, to catalyze the shift to a sustainable transportation system, is a mission in the public interest. For the first time, members of the general public, not just accredited investors, can now own equity in Arcimoto.
We're building the first truly affordable everyday electric vehicle. The SRK is a three-wheeled electric motorcycle that blends the efficiency, maneuverability and thrill of two-wheeled transportation solutions with the stability, weather protection and carrying capacity needed to be a functional daily replacement for a full-sized car.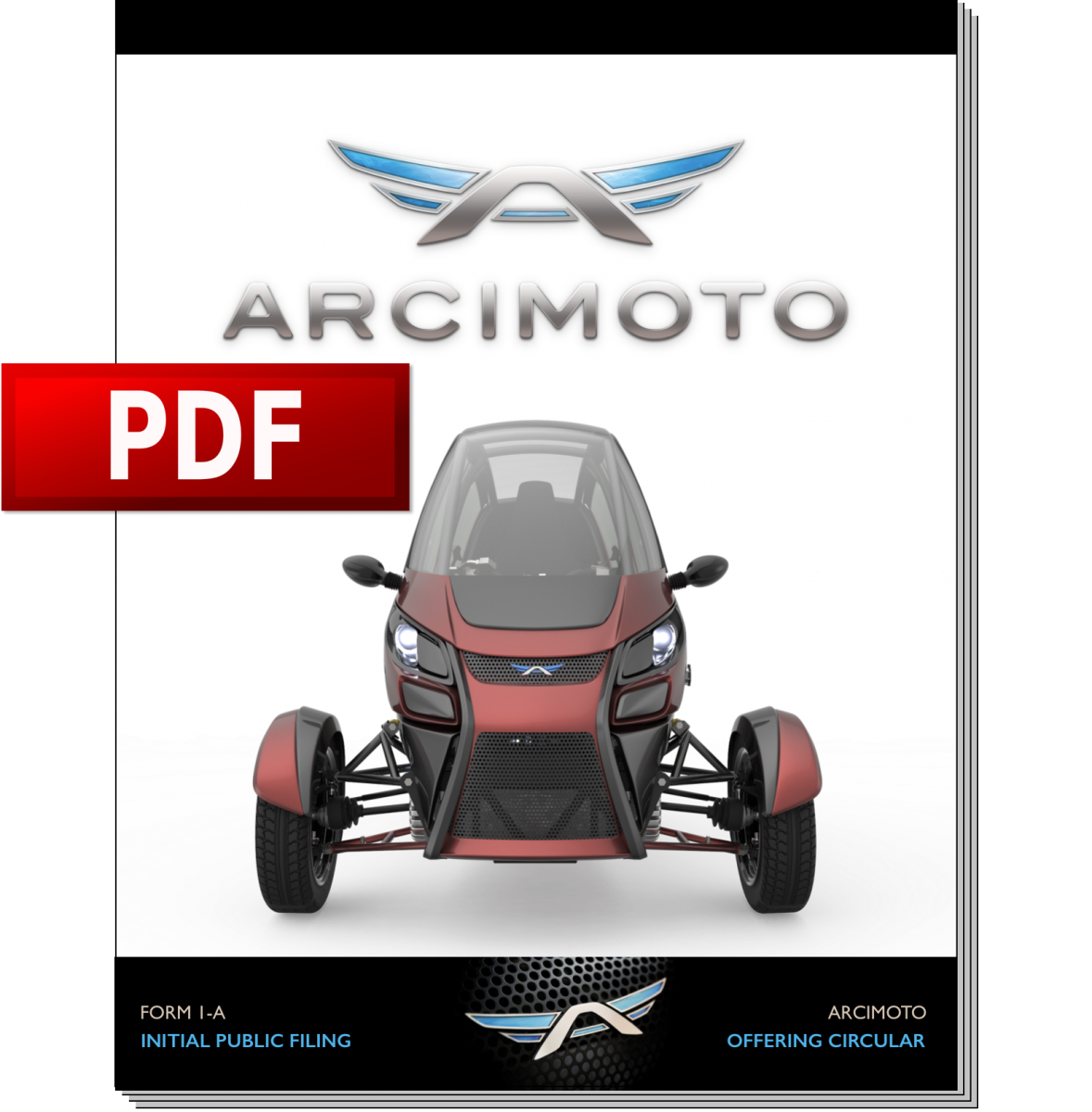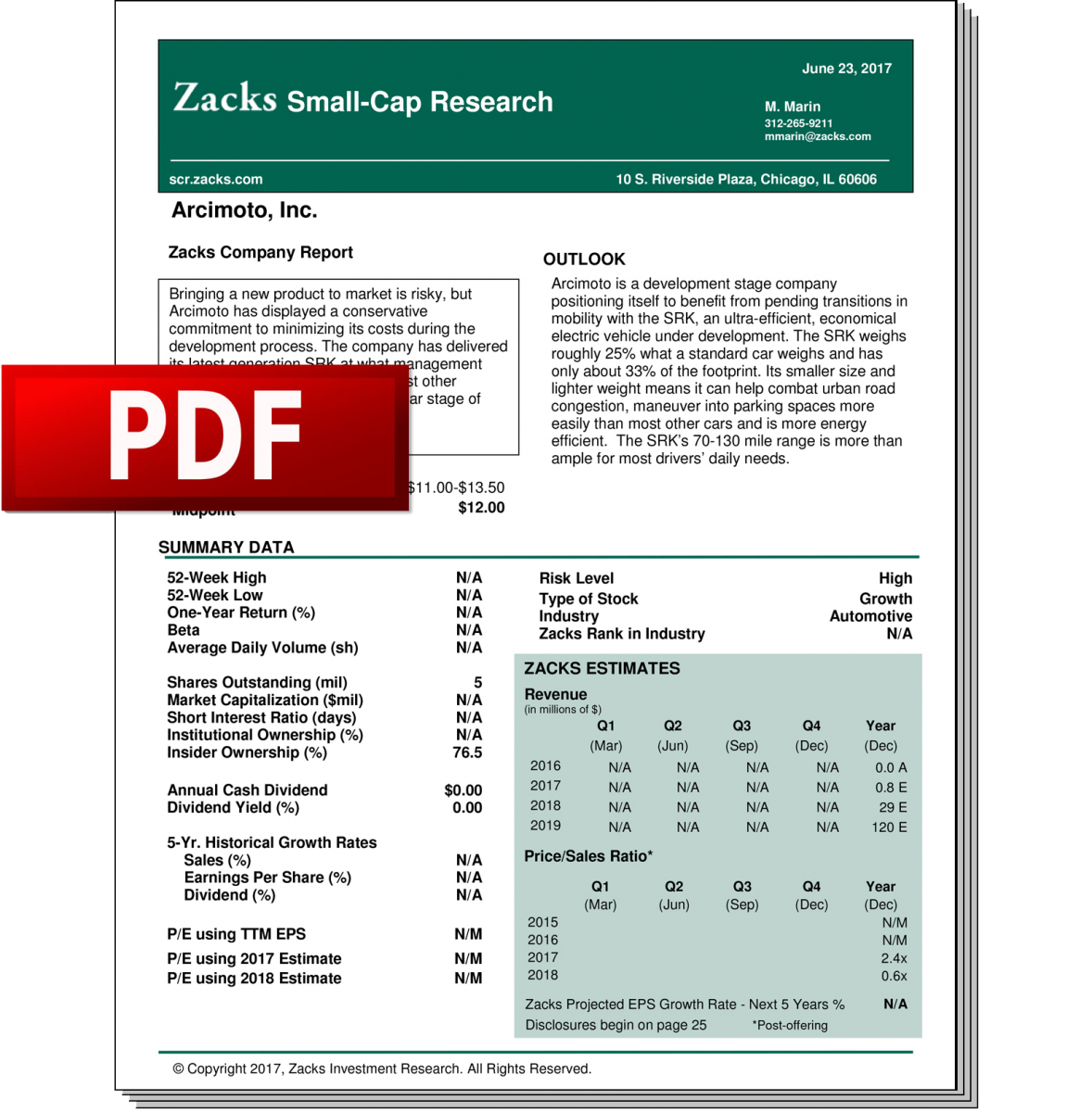 ARCIMOTO'S THESIS
Disruptive Product: Existing manufacturers have not provided a viable vehicle in this class.
Disruptive Price Point: An urban-focused vehicle must be ultra-affordable to fundamentally shift the marketplace.
Daily Utility: The SRK's 80 mph top speed allows it to be used both on city streets and high-speed expressways, and its right-sized footprint allows three SRKs to be parked in a single space, while still providing two comfortable seats, plenty of room for groceries, safety features, optional doors, storage options, solo access to the carpool lane and delivery capability.
Capital Efficient Development: Arcimoto's lean operations have designed and brought the SRK to pre-production ready with approximately $10 million invested.
Capital Efficient Production: Arcimoto's use of design patterns that leverage flexible, advanced manufacturing equipment means a significant reduction in capital cost to start serial production versus typical automotive programs.
Incredibly Fun: The SRK provides full torque right off the line and accelerates from 0 to 60 mph in approximately seven and a half seconds. The SRK's three-wheeled vehicle architecture features a low-and-forward center of gravity and dual-motor front-wheel drive.
KEY USES OF PROCEEDS
Complete design and testing of the SRK.
Build in the Phase 1 assembly facility and start production.
Prepare for scale manufacturing.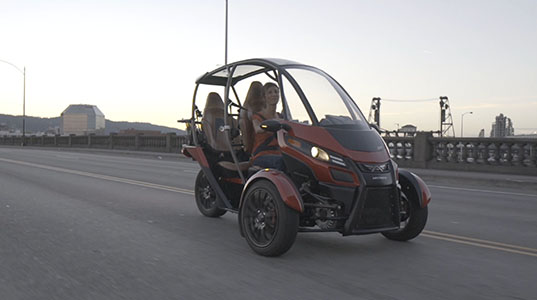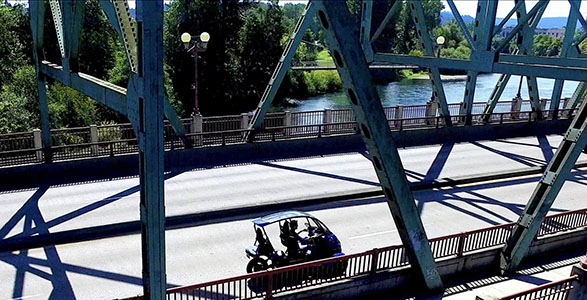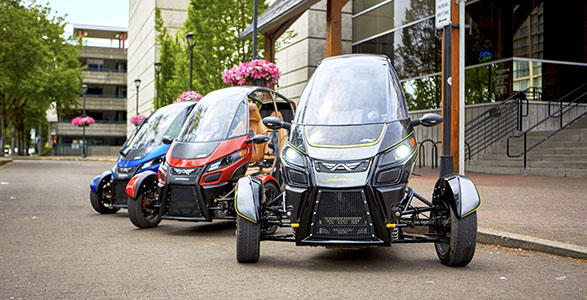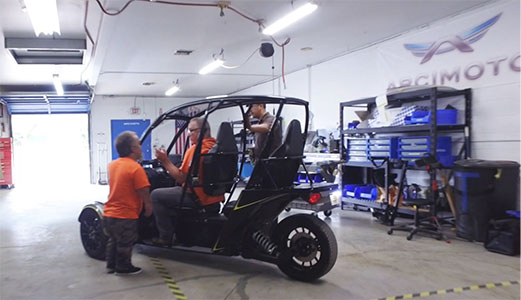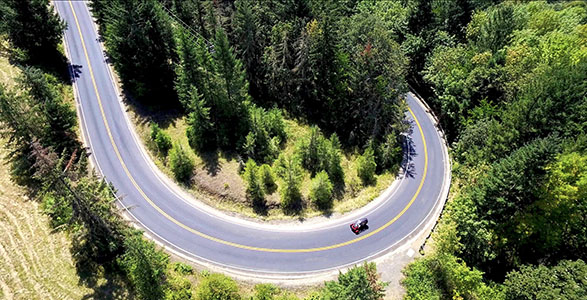 A NEW KIND OF IPO
The JOBS Act, passed in 2012, greatly expanded entrepreneurs' access to capital, allowing them to go to the crowd and publicly advertise their capital raises. The biggest piece of this landmark legislation went into effect in June 2015, which included a new, simplified pathway for companies to go public. Under Regulation A, growth-stage companies can efficiently offer their shares to the general public, not just accredited investors.
Arcimoto's IPO "road show" is literal. We're on tour around the country showing off the SRK and sharing the Arcimoto story with institutional investors and retail stock buyers alike, and the reception so far has been as enthusiastically positive as ever. Yahoo Finance headlined our kickoff week in New York, "Arcimoto's electric 3-wheeler makes New York traffic fun." It doesn't get much better than that! You can view the video interview (parts 1 and 2) below:
UNDERWRITTEN BY A LEGEND
Arcimoto's public offering is exclusively underwritten by WR Hambrecht + Co . WR Hambrecht + Co was founded in January 1998 to level the playing field for investors and their corporate clients. WRH's Founder, Bill Hambrecht, is a Silicon Valley pioneer who has been financing growth companies from Apple to Google during his time at Hambrecht & Quist and WRH+Co. The firm's impartial auctions have dramatically changed the traditional investment banking landscape by allowing the market itself to determine pricing and allocations.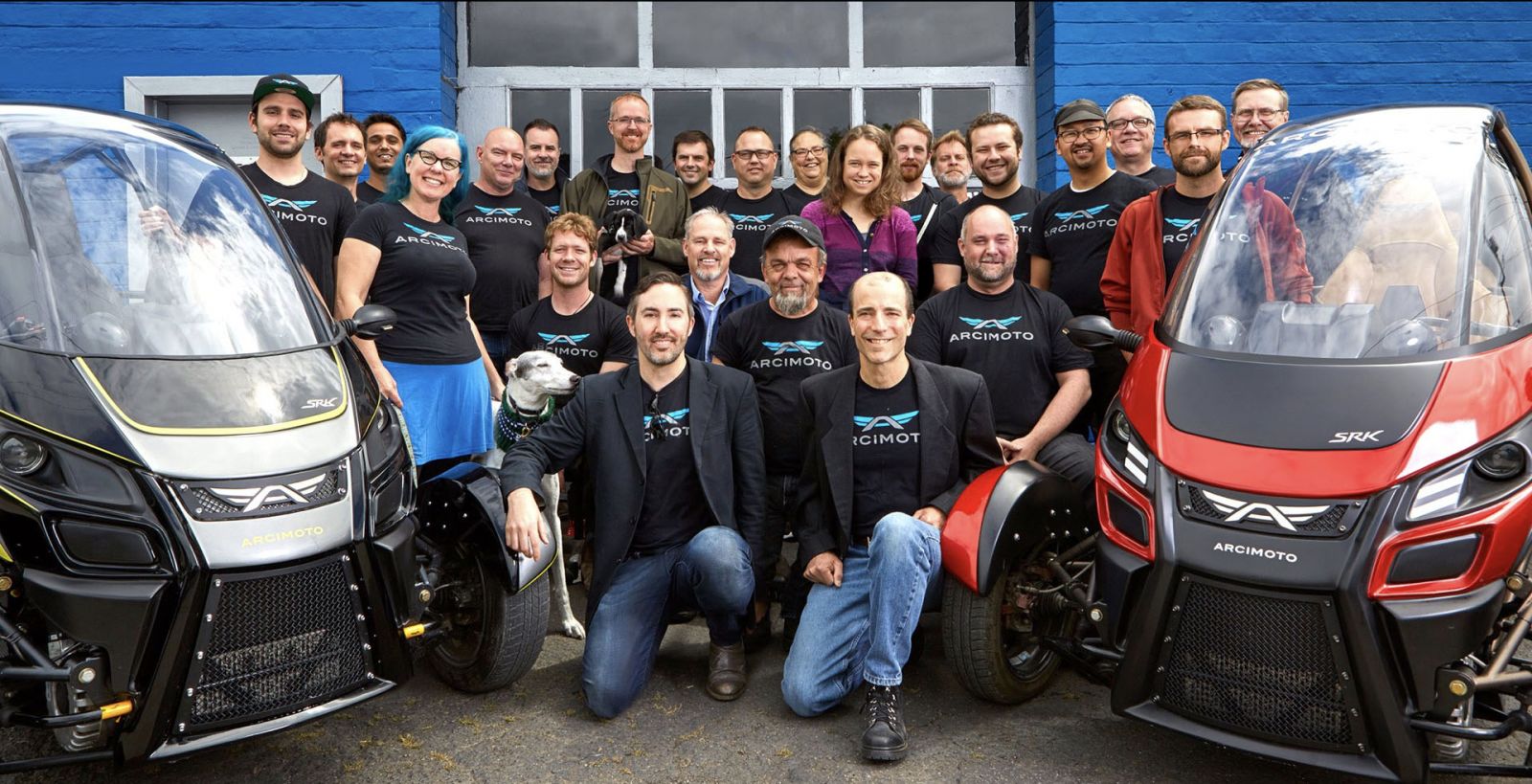 IMPORTANT
An offering statement regarding this offering has been filed with the SEC. The SEC has qualified that offering statement, which only means that the company may make sales of the securities described by the offering statement. It does not mean that the SEC has approved, passed upon the merits or passed upon the accuracy or completeness of the information in the offering statement . You may obtain a copy of the offering circular that is part of that offering statement from the here.
You should read the offering circular before making any investment.
The offering materials may contain forward-looking statements and information relating to, among other things, Arcimoto, Inc., its business plan and strategy, and its industry. These forward-looking statements are based on the beliefs of, assumptions made by, and information currently available to the company's management. When used in the offering materials, the words "estimate," "project," "believe," "anticipate," "intend," "expect" and similar expressions are intended to identify and constitute forward-looking statements. These statements reflect management's current views with respect to future events and are subject to risks and uncertainties that could cause the company's actual results to differ materially from those contained in the forward-looking statements. Investors are cautioned not to place undue reliance on these forward-looking statements , which speak only as of the date on which they are made. The company does not undertake any obligation to revise or update these forward-looking statements to reflect events or circumstances after such date or to reflect the occurrence of unanticipated events.